iBasket combines washing machine and laundry hamper. Take off your daily clothes, leave them inside and let iBasket do the rest. Its nice transparent body allows you to see through. It removes odors by sucking in fresh air. When clothes accumulate to a certain amount, it automatically starts washing. There's no need to push a single button. iBasket uses electrolytic water (zero detergent) to clean and kill bacteria. Once a cycle is done, the Wi-Fi connected basket will send a message to your PC or mobile. iBasket makes cloth-cleaning an unattended operation, saving time and energy for students and hard-working talents to enjoy their weekends.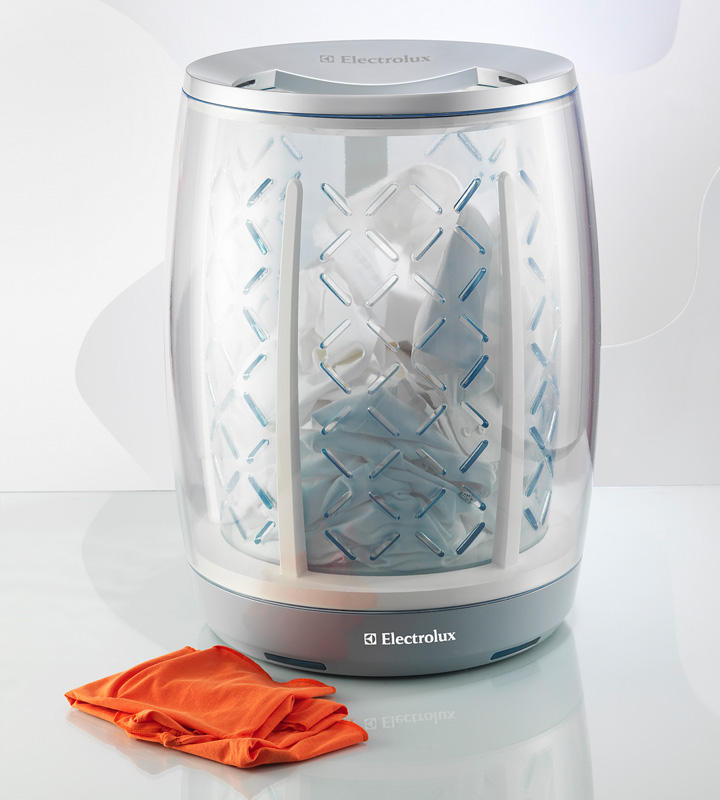 iBasket official press photo by Electrolux. This 1:1 size model was really well made.
Design for the Internet Generation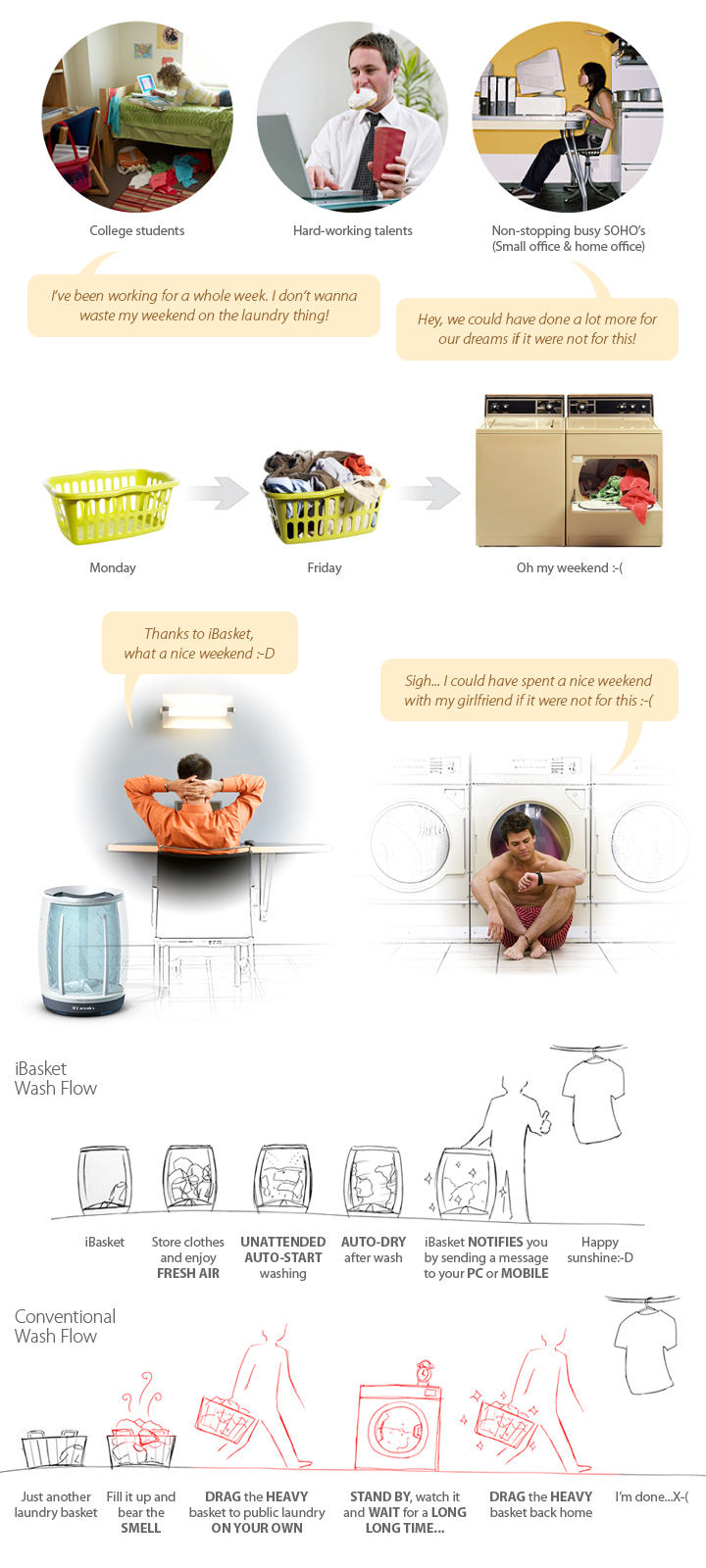 Presentation and Award Ceremony in Zurich
Electrolux invited the 9 finalists to Zurich, Switzerland for the final presentation.